What is a Distributed Antenna System?
A Distributed Antenna System is used to supply improved mobile telephone signal and data throughput within large properties such as office buildings, shopping centres, hospitals, stadiums, train stations, and more..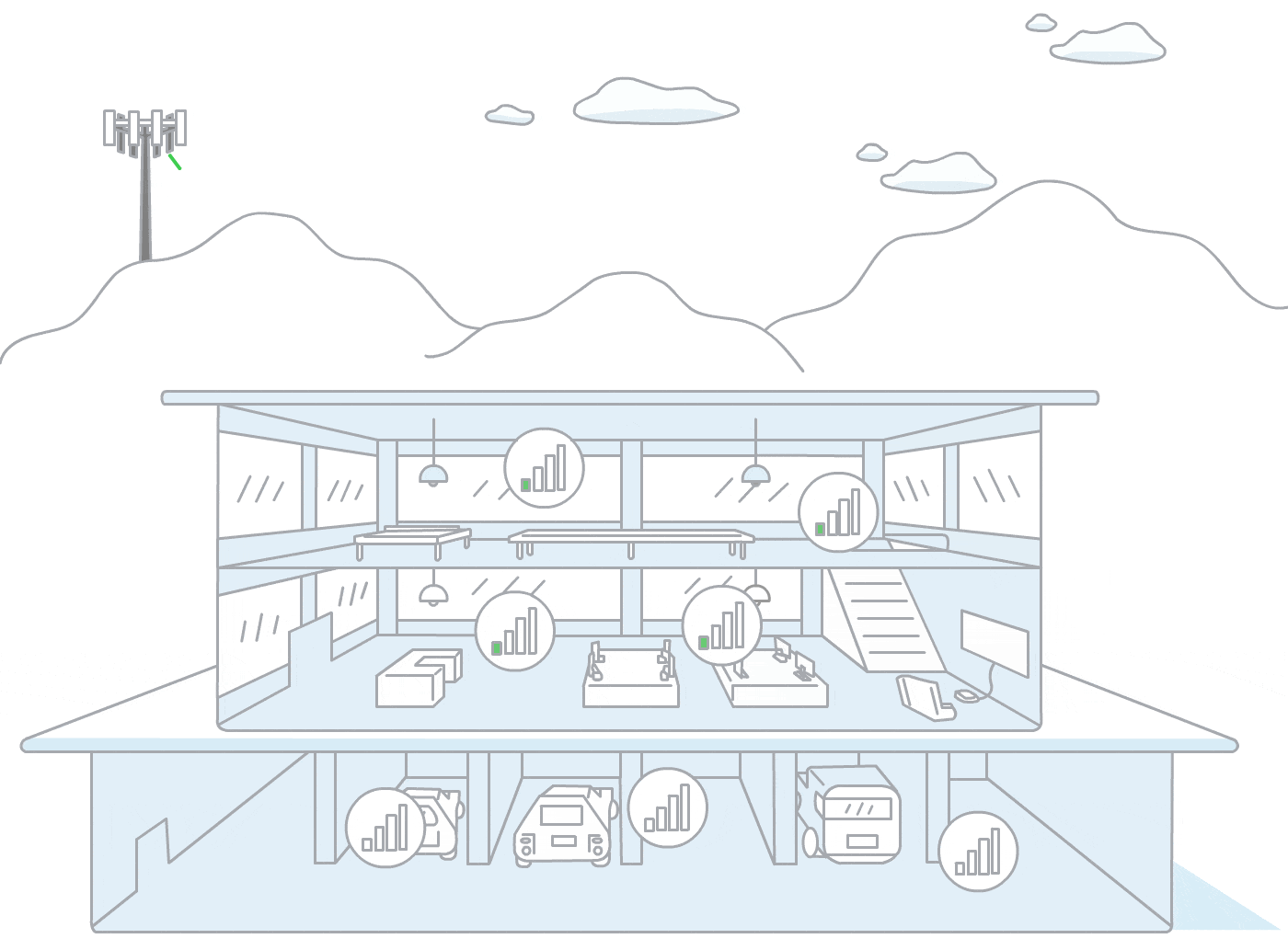 Poor In-Building Cellular Coverage?
Construction materials like metal, concrete, and insulated glass block incoming cellular signal from macro cell towers. Obstructions like neighboring buildings, trees, mountains, or other landmarks also adversely affect signal strength. Distance from the nearest macro cell tower is also a factor.

To ensure excellent cellular coverage and data capacity for smart phones and IoT devices, dedicated in-building infrastructure known as Distributed Antenna Systems (DAS) are installed to deliver a dedicated network of antennas that amplify cellular signal throughout a facility such as office buildings, shopping centres, hospitals, stadiums, train stations, tunnels and more..
Learn more →
How it Works
DAS works by receiving power from a radio frequency (RF) source, and distributing it over a system of cables and antennas so that the signal reaches throughout a building or space. A DAS can use a combination of coaxial cabling as well as fibre optic cabling depending on which technology is to be provided for.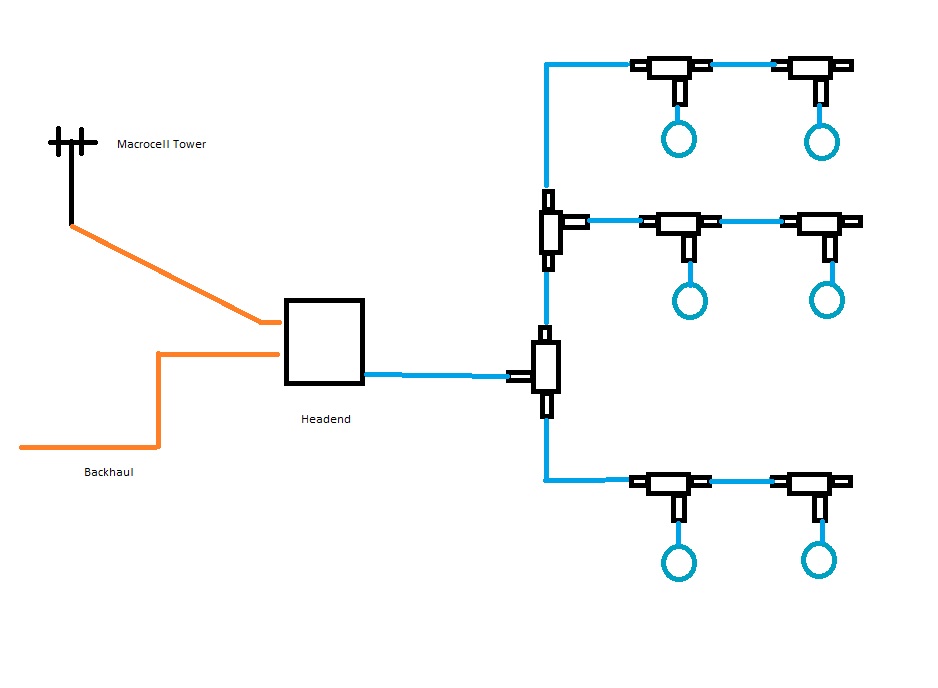 There are three main types of DAS solutions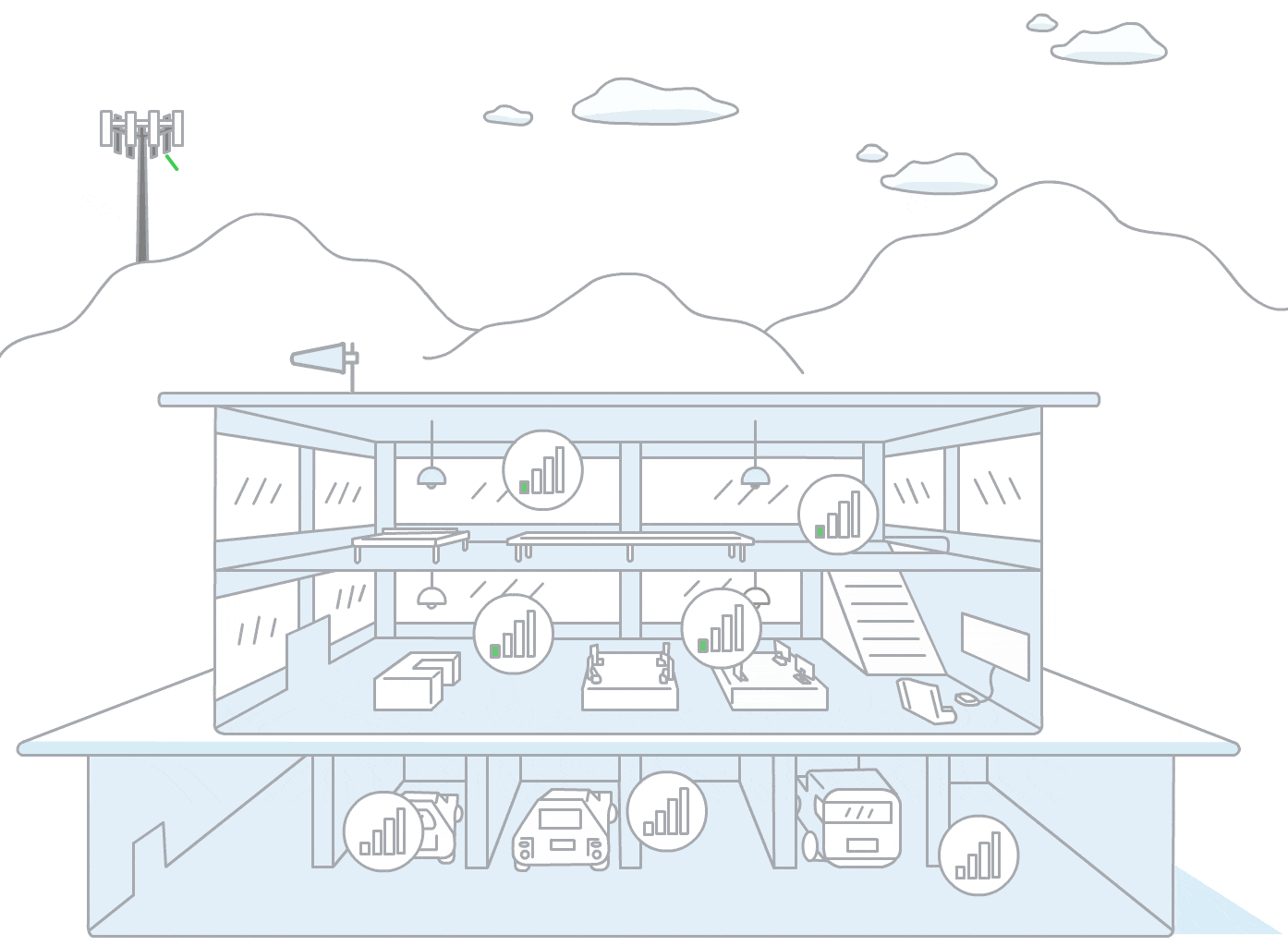 Passive DAS
Passive DAS solutions provide boosted 3G and 4G LTE cellular coverage for areas up to 100 square meters. A Passive DAS Solution is our most common DAS system. Built using coaxial cable, splitters, taps and couplers, passive DAS solutions are useful for distributing signals within certain building sizes and types. The further away an antenna is from the source or amplifiers, the more loss there can be in the power broadcast. Longer cable runs can be difficult with passive systems, and it is important to calculate precise links to ensure maximum performance. Passive DAS provides benefits such as easier management and generally lower costs.
Hybrid DAS
A hybrid system works a lot like an active system. Hybrid DAS uses some fibre for distribution of signal, but relies on passive coaxial cable for much of the signal distribution. Hybrid systems can be a good solution for medium-sized spaces, or unusual signal problems Multiple passive systems can be linked by fiber cable to a remote amplifier unit. A hybrid system still has many of the same drawbacks as active DAS, however. It is still very expensive and, because it because it involves using signal provided by the carriers themselves, it still needs carrier approval and involvement.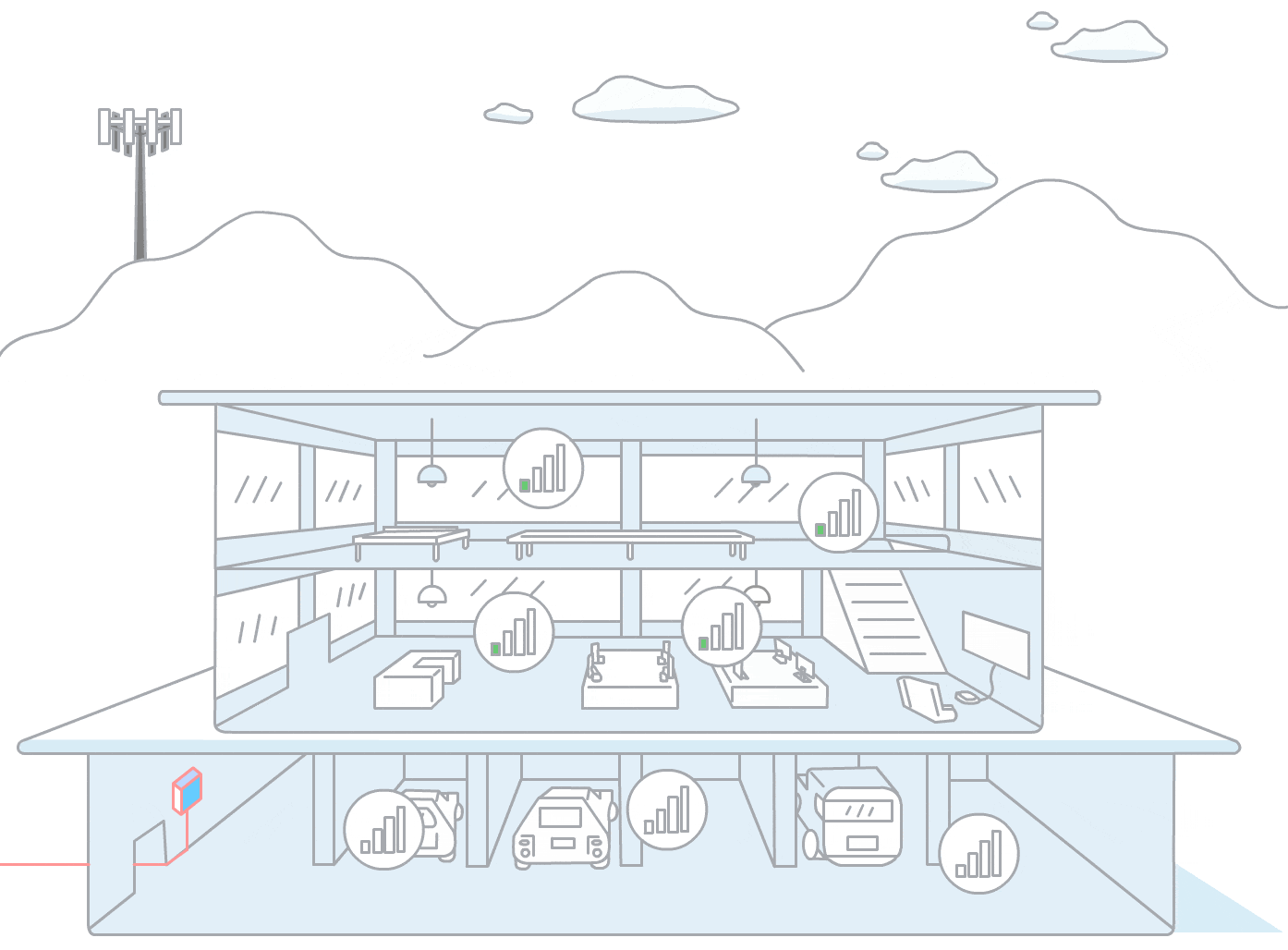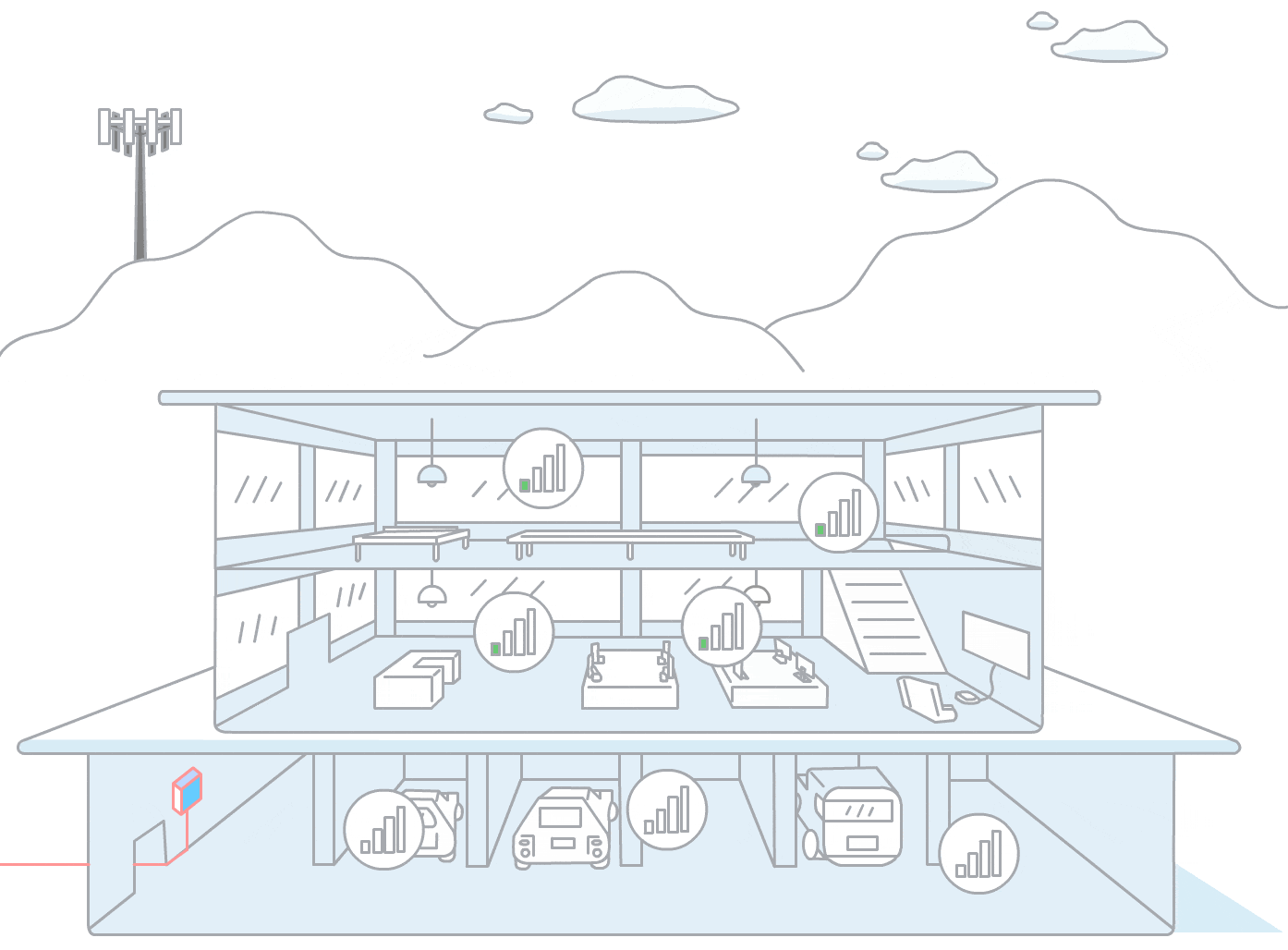 Active DAS
Active DAS solutions provide a stronger 3G and 4G LTE cellular signal for buildings over 500 square meters. Used for converting analogue radio frequency transmissions from the source to a digital signal for distribution, Active DAS solutions are expandable and pose no limits to cable run lengths. A master unit is installed to perform the analogue to digital conversions and can support signals from single or multiple carriers. After being converted, the DAS system transmits the digital signal across cabling (either fibre optic or ethernet) to remote radio units that then convert it back to analogue. Whilst more expensive than Passive DAS, Active DAS can share ethernet / fibre optic cabling with other infrastructure.